Get ready to feel the heat because summer is coming
Traveling can be one of the most enriching experiences of our lives. Whether it's exploring a new city, immersing ourselves in different cultures, or simply taking a break from our daily routines, travel can broaden our horizons and open our minds to new possibilities. The anticipation for adventure and wanderlust is at an all-time high as the summer season approaches. But let's be real, we at DDG know that the thrill of travel isn't just about exploring foreign lands or soaking up new cultures – it's also about the fun and excitement of packing the perfect set of travel essentials. In this article, we'll explore some unique and thoughtful travel gift ideas for travel enthusiasts. Whether you're shopping for a colleague, an employee, or a client, giving a travel gift can be a meaningful and memorable way to show your love and support. 
Let's

dive into our list of travel gift ideas and inspire your next gift-giving adventure!
1 – Luggage tag  – Look no further than a luggage tag! This chic and sleek accessory not only adds a touch of sophistication to your travel gear but also ensures that your luggage is easily identifiable amidst a sea of bland bags.
Not only that, but it also adds a level of security to your belongings, with features like privacy flaps that keep your personal information hidden from prying eyes.
A luggage tag is a perfect gift for anyone who loves to travel in style, from jet-setters and globe-trotters to weekend warriors and road-trip enthusiasts.
With custom monogrammed letterings and buckles, they can make perfect gifts for those with wanderlust. Attaching custom luggage tags to your bags is always a good idea to quickly spot them and avoid theft or loss.  
2 – Travel Tech Bag  – For the tech-savvy and on-the-go individual, there is no better gift than a sleek and stylish travel tech bag! Not only does it provide a secure and convenient way to carry all their essential gadgets, but it also elevates their overall look with its sophisticated design.
Whether they are commuting to work, traveling for business, or simply running errands, this versatile bag will be used as a walking banner displaying your company's logo and keeping their valuable electronics organized and easily accessible.
With features like padded compartments, multiple pockets, and comfortable shoulder straps, it offers both functionality and comfort for a hassle-free experience.
Plus, it's a gift that keeps on giving, as it can be used day in and day out for years to come. So, why not impress your favorite techie with a travel tech bag that combines practicality and style for the ultimate gift that they'll love? 
3 – Reusable Water Bottle – Looking to quench your thirst for the perfect travel gift? A reusable water bottle not only keeps you hydrated on the go but also adds a touch of ecoluxury to your everyday routine. Crafted with the finest materials, this seductive vessel combines functionality and sustainability in one irresistible package.
From elegant stainless steel finishes to vibrant and eye-catching designs, it's a statement piece that turns heads while reducing plastic waste. Imagine sipping refreshing water from its smooth contours, feeling the satisfaction of knowing you're making a positive impact on the environment.
Whether you're travelling, conquering the urban jungle, or exploring the great outdoors, this seductive water bottle will be your loyal companion, always keeping you hydrated and glamorous.
Why limit your options to disposable bottles when you can unlock the captivating allure of a reusable water bottle that effortlessly blends style, sustainability, and sensuality but also offers companies an opportunity to sensitize their employees towards eco-consciousness? 
4 – Power Banks – In a world where power and connectivity reign supreme, there is a great solution to never let your devices run out of energy – the power bank.
This sleek and portable lifesaver not only keeps your gadgets charged and ready for action but also exudes an irresistible aura of reliability and convenience.
Picture the thrill of having a compact powerhouse in the palm of your hand when traveling, empowering you to conquer any situation, whether it's a long flight or a spontaneous adventure.
With its alluring design and cutting-edge technology, this enigmatic gift seduces tech enthusiasts and professionals alike, ensuring that they always stay connected and in control.
Don't settle for powerless moments when you can embrace the seductive allure of a power bank, the epitome of style, functionality, and unwavering energy, making it the ultimate gift for the modern conqueror. 
5 – Headphones – Experience a captivating auditory journey like no other with stylish headphones that makes you travel you to an unmatched realm of audio bliss, where each note and melody lovingly envelop your ears in an irresistible embrace.
This thoughtful corporate gift not only recognizes their hard work and dedication but also provides a personal sanctuary for them to enjoy their favorite music, podcasts, or audio content during their well-deserved breaks.
Whether you're escaping into a private musical sanctuary, delving into immersive gaming adventures, or seeking tranquility through soothing podcasts, these alluring headphones create a haven of audio enchantment.
With their sleek contours and plush ear cushions, they embrace your senses with a luxurious embrace, ensuring hours of comfort and pleasure.
6 – Notebooks – Embrace the power of creativity and foster a culture of innovation when traveling by gifting your esteemed employees or colleagues with the timeless allure of a notebook.
This thoughtful corporate gift not only provides a practical tool for organizing ideas, jotting down important notes, and fostering productivity, but it also serves as a symbol of encouragement for them to explore their creativity and expand their horizons.
With its elegant design and smooth pages, the notebook becomes a trusted companion, a space where thoughts can be captured, goals can be visualized, and strategies can take shape.
By offering this gift, you demonstrate your commitment to their personal growth and development, while also empowering them to bring their best ideas to life.
Each stroke of the pen on those pristine pages carries the potential to drive innovation and drive your company forward.
So, indulge your employees or colleagues with the captivating allure of a notebook, and witness the transformation of their ideas into tangible achievements. 
When it comes to travel corporate gifting, the right merchandising products can make a world of difference. By selecting items that are both practical and alluring, you can show your employees and colleagues that you value their hard work and dedication.
From sleek and stylish headphones that transport them to a world of captivating sound, to elegant notebooks that unleash their creativity, these carefully chosen gifts have the power to inspire, motivate, and foster a sense of belonging within your organization.
So, go ahead and elevate your corporate gifting game with these six must-have merchandising products. Watch as your thoughtful gestures leave a lasting impression and create a positive work environment that cultivates loyalty and productivity. Embrace the power of merchandising, and let these gifts become catalysts for success in both professional and personal endeavors.  
Don't let the summer pass you by without capitalizing on the countless opportunities for merchandising. With the right strategy, you can enhance your brand image, promote a festive atmosphere, and show appreciation to those who support you.
Visit our webshop and order directly, or chat with our specialist, Tim, for a personalized proposal.
So, whether you want to shop on your own or get some expert advice from Tim, we're here to make your experience as smooth as possible.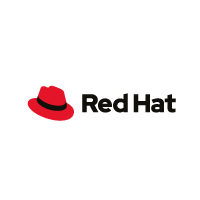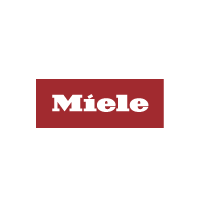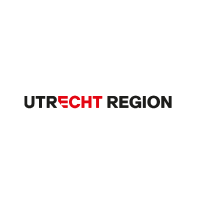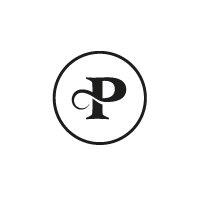 Newsdon't underestimate business gifts!5 Creative End of Year Gifts for EmployeesAre you already feeling the magic of...
read more
Office
Baarnsche Dijk 4-B;
Office BG-01
3741 LR Baarn