don't underestimate business gifts!
5 Creative End of Year Gifts

for Employees
Are you already feeling the magic of Xmas?
As the end of the year approaches, it's time for employers to express their gratitude to their hardworking employees for their dedication and efforts throughout the year. Offering thoughtful end-of-year gifts not only boosts employee morale but also fosters a sense of camaraderie and appreciation within the organization. In this article, we will explore five creative gift ideas from the DDG Webshop that are sure to delight and inspire your valued employees. 
Should I get my employees an end of year gift?
You may be asking yourself should I get my employees a gift? Absolutely! Giving end-of-year gifts to employees is a wonderful way to express gratitude and acknowledge their hard work and dedication. It demonstrates that you value their contributions and care about their well-being, which, in turn, fosters loyalty and a positive work culture. Thoughtful gifts show that you recognize and appreciate their efforts throughout the year, strengthening the bond between the employer and employees. Ultimately, giving gifts to employees is a gesture that can significantly impact their motivation and commitment to the company. 
The core principle of end of year corporate gifting centers around fostering relationships.
Remember, the essence of end-of-year gifts lies not in their material value but in the appreciation and recognition they convey. By selecting gifts that resonate with your team and foster a sense of togetherness, you can strengthen the bond between employer and employees, ultimately contributing to a motivated and engaged workforce in the year ahead. So, as the year comes to a close, take this opportunity to express your heartfelt thanks to your employees for their dedication and hard work, and leave them with a lasting impression that will motivate them to excel in the coming year. 
Rackpack Gamebox: A Fun Twist to Unwind 
The first gift idea that tops our list is the Rackpack Gamebox – an exciting choice for employees to unwind and have some quality time with colleagues or family. The Gamebox features classic board games such as Ludo and Checkers, ensuring hours of entertainment and camaraderie. This thoughtful gift encourages team building and bonding, both of which are vital for a healthy and productive work environment. 
The addition of wine and champagne sets enhances the experience, providing employees with a well-deserved opportunity to celebrate their accomplishments and toast to a successful year ahead. The Gamebox set is not just a present; it's a chance to create lasting memories and strengthen the connections between employees. 
Snap Wallet: A Practical and Chic Accessory 
For a sleek and functional gift, consider the Walter Wallet Snap Wallet. With its innovative design and cardholder functionality, this wallet offers convenience and style. Employees can keep their essential cards in one secure place, making it a perfect choice for those on the go. The addition of sticky strips for the telephone acts as a multi-functional feature, allowing the wallet to double up as a phone stand. This creative gift blends practicality with aesthetics, making it a hit among employees of various tastes and preferences. 
Rackpack Gamebox Checkers: Check Mate!
A delightful fusion of entertainment and elegance. This innovative creation seamlessly combines a wine gift box and the classic game of checkers. Designed to cradle a single bottle of wine, this versatile box opens to unveil a complete checkers board game, promising endless hours of strategic fun.
The Gamebox Checkers exudes sophistication with its pine wood craftsmanship and thoughtful details. Inside, wooden checkers rest in a sturdy canvas storage bag, elevating your game night experience. Gather your friends and family for an evening of friendly competition and fine wine, as you immerse yourself in the world of checkers.
Rackpack Beer Gear: Cheers to Team Spirit 
If your team enjoys the occasional drink together, the Rackpack Beer Gear is an excellent choice to celebrate their hard work and dedication. This gift set comes complete with beer essentials, including beer coasters, bottle openers, and more. With the company logo tastefully printed on the items, it fosters a sense of team spirit and belongingness. Employees can raise a toast to their accomplishments, strengthening relationships and creating a sense of unity within the workforce. 
Rackpack Wine Set: Indulge in Luxury 
For a touch of luxury and sophistication, the Rackpack Wine Set make a lasting impression. Ideal for employees who appreciate fine beverages, this gift includes a premium wine set that exude elegance and class. Whether celebrating a successful year or raising a glass to new beginnings, this gift is sure to make employees feel valued and cherished. 
End of Year Gifts for Employees – Fostering Appreciation and Strengthening Bonds
End-of-year gifts for employees play a crucial role in expressing gratitude and fostering appreciation within the organization. As the year comes to a close, employers have a unique opportunity to show their valued employees that their hard work and dedication are recognized and cherished. 
The five creative gift ideas from the DDG Webshop provide a diverse range of options to cater to individual preferences. From fostering camaraderie with the Rackpack Gamebox to offering practicality and style with the Walter Wallet Snap Wallet, these gifts are thoughtfully chosen to make a lasting impact. 
Visit our webshop and order directly, or chat with our specialist, Laurean, for a personalized proposal.
So, whether you want to shop on your own or get some expert advice from Laurean, we're here to make your experience as smooth as possible.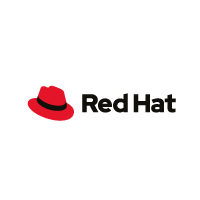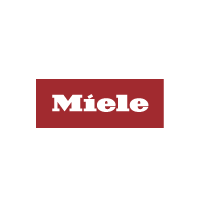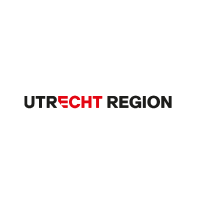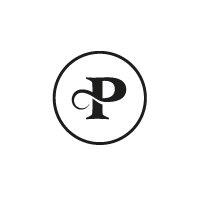 Newsdon't underestimate business gifts!25 Thoughtful Xmas Gift Ideas for 2023 Are you already feeling the magic of...
read more
Office
Baarnsche Dijk 4-B;
Office BG-01
3741 LR Baarn